for sport, for breed, for tervueren lovers and active people
Ouragan des Feux Farouches, RING3, CACT x Ulu iz Gratsiano, IGP3, CACT, r.CACT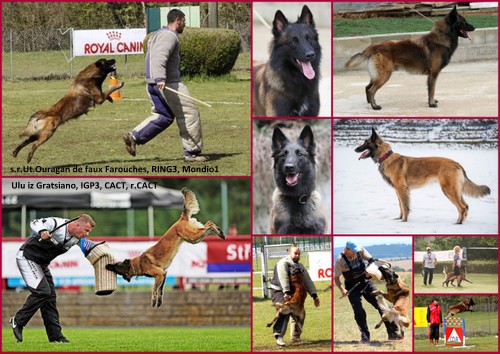 mating: 24.+25.9.2019
date of birth : 23.11.2019
4 males a 5 females
males: Gripen, Groot, Gump, Guru
females: Grappa, Gobi, Groca, Gamora, Grace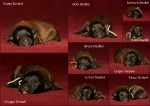 2 females avalaible
After a lot of thinking... we decided for fantastic young male s.r.Ut.Ouragan de faux Farouches, RING3, CACT, Mondio1 (Gecko de la Fleche de Cupidon, RING3 x Maguy de la Plaine des Cheyennes - clear workng line).

Ouragan is 21 months male, confirmed + selected in France, who already competes in RING3!!!! in high places...and he started in Mondioring 1 also. He is a strong, full of energy male, self-confident, with great social, clear head, normal in life and happy to train with owner. He a is medium dark male, nice bone structure, very nice ears, head and looking for working line. He is outbreed for many tervueren working lines and combi with Uli is something special.
Ulu is exceptional female who has the defence like the best malinoises and tracking like the best german sheperds :) , who makes obedience for me, loves my family and realy strong protects us. She is real...
Mother of one very promising litter - V Deabei - with many great dogs with future. All 9 pupppies are HD:A, ED:A

We start to reserve puppies for right fine people who wishes self-confident working tervuerens for sport or work - IGP, ring sports, rescue, police.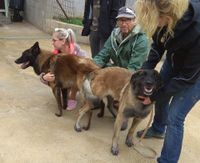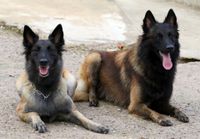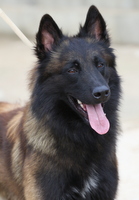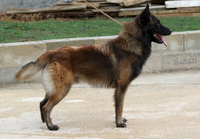 ---